Metallic Streamers for Automotive Dealerships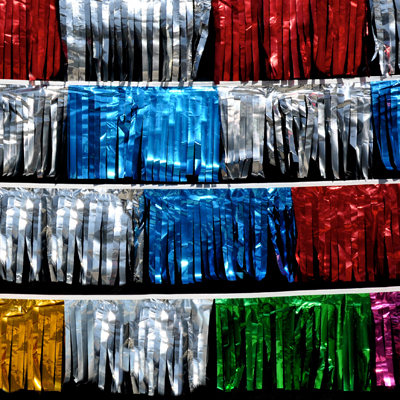 Our metallic streamers are made of brilliant, shiny metallic plastic, 12″ x 3/4″ strips are sewn side by side on a nylon rope. Each nylon rope contain 36 sections that are 18 inches long. These sections alternate every 18 inches. There are 3 ft. ties on each end.
Metallic  streamers can now be ordered online at our
ebay store at  www.carlotsupply.com . For even bigger savings  shop at our online store at www.autodealersupplies.com.
Our metallic streamers are available in lengths of:
30 feet,     60 feet,     and 100 feet.
Choose from:     Blue pennants,     Gold pennants,     Silver pennants,     Red pennants,     Green pennants,    Orange pennants.
We also have multicolor,      red-silver-blue,     or you can order the color combination of your choice at no extra charge!
As always you can expect fast shipping on your metallic hula pennants and great customer service.