Show Your Colors! Made of supreme cloth, each U.S. flag is 12″ x 18″ and sewn on a 32″ white sleeve. Slides over antenna. Sold in packs of a dozen (12). Get yours today at http://ow.ly/lhBG50vQhcf
Modern Silver & Black, 3-D shaded design, adhesive windshield number. An inexpensive yet highly effective sales tool to advertise a year model or price. Sold by the dozen (12 per pack) of all the same number. At 7 1/2″ tall x 4″ wide, these are perfect for any dealership! Get yours today athttp://ow.ly/EQ1K50vHd90
Made of Heavy Duty Latex material. These balloons inflate up to 7 feet! Available in 5 colors. Help your sales soar with our giant balloons! Get yours today at http://ow.ly/drJB50vHdVz
Bright Blue & Yellow, 3-D shaded design, adhesive windshield number. An inexpensive yet highly effective sales tool to advertise a year model or price.
At 7 1/2″ tall x 4″ wide, these are perfect for any dealership! Get yours todayhttp://ow.ly/8v3A50vyy06
October is Breast Cancer awareness month and AutoDealerSupplies.com has breast cancer awareness items on sale and ready to ship today. Whether your family has been touched by breast cancer or you just want to show your support, we have items that will cause people to take notice.
Show your support with our Breast Cancer Awareness Pink Adhesive Ribbon Decal! Use on your windshield or to decorate any window. Waterproof vinyl with removable adhesive and conveniently shrink wrapped in packs of a dozen. Slit on the back for easy application. Color will not fade. Size 7″ tall x 3 1/4″ wide.
We have pink breast cancer awareness 30 inch magnetic bows that can be used on cars, trucks, appliances or any steel surface
We also have pink breast cancer awareness 22 inch magnetic bows that can be used on cars, trucks, and appliances.
If you like balloons, we have 3 styles of breast cancer awareness balloons. We have 17 inch pink and white balloons that can be filled with helium. We also have pink reusable balloon kits that dont require helium and can be attached to a car window or a glass storefront.
If you have feather flags in front of your business, we sell replacement pink flags for breast cancer awareness.
With all of the choices we offer, you are sure to find one that fits your budget
PermaShine and DuraBalloons Bring Color to Life
The world has forever been changed with the introduction of the new eye catching PermaShine Balloons and DuraBalloons to the line of quality products at Featherflags.com and Autodealersupplies.com. These balloons are designed to look like traditional latex but without the hassle of using helium. PermaShine balloons are made from an elastic plastic material that is very durable and can be used over and over again. DuraBalloons are known as the world's strongest balloon because they are manufactured from extra thick polymer plastic. They have a pleasant round design that catches the eye, and their large 18" size can't be missed. Both of these balloons are great for personal or commercial applications and come in a variety of colors ranging from black to yellow and everything in between. These colors can be mixed and matched to form the perfect combination.
PermaShine kits and DuraBalloon kits were created to make the most from each balloon. They give the user a wide variety of options on how to use their balloons either as singles or in clusters. PermaShine kits are available in 12 or 6 balloon clusters. The 12 Balloon Cluster kit really packs a punch and can be used in multiples or in conjunction with the 6 Balloon Cluster Kit. The tabletop bouquet balloon kits are the perfect focal point to any room without taking up a lot of space. This kit comes with the balloons, stems with holding cups, and a clear table top Hyperboard mount. The PermaShine Ceiling Column Kit is awe inspiring. The balloons are suspended from a metal ceiling surface using a 24 lb MagneClick magnet. It is 5' tall and comes with one 30" balloon and sixteen 12" balloons.
The DuraBalloon kits give people the opportunity to grab the attention of potential customers. The DuraBalloon Light Pole Kit comes with everything needed to get started including 4 balloons, stems, brackets, and bands. The DuraBalloon Car Window Clip Kit works for all vehicle types and is the perfect advertising tool for any car dealership. The Suction Cup Kit is available in a single or triple balloon option and can be used on any non-porous surface. This versatility allows people to move it from one spot to another quickly and easily. Using a DuraBalloon or PermaShine balloon kit opens up a whole new dimension for business owners or party planners who want to be set apart from the crowd. These long lasting durable balloons add color and dimension to any occasion. DuraBalloons and PermaShine balloons are now being carried by featherflags.com and autodealersupplies.com.
Purchasing items online from Featherflags.com and Autodealersupplies.com is fast and convenient. Their large range of affordable products makes shopping for the right marketing tool easier than ever before. The customer service representatives are ready to answer any questions and make suggestions as to how to use DuraBalloons and PermaShine Balloons to get the best results. These two amazing items joins the many quality products that Featherflags.com and Autodealersupplies.com carry.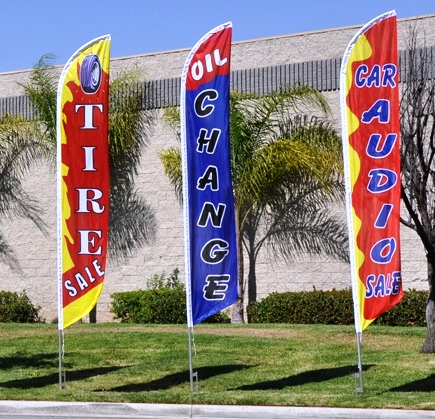 Autodealersupllies.com opens a new site..Discountflagoutlet.com. Autodealersupplies.com continues to grow in 2013 with the opening of their new site Discountflagoutlet.com. Discountflagoutlet.com offers a large assortment of all kinds of flags. Whether you are a car dealer, retail store or even a daycare we have a feather flag to match your business. Whether you are looking to make a bold statement or simply want to draw attention to your business we offer you choices. Not only do we offer flags but streamers, banners and an assortment of spanish items. While this site is a work in progress we promise to continue to add products..while providing quality and affordable options. We pride ourselves in customer service so feel free to call us with any questions you may have. Visit discountflagoutlet.com today for all your flag needs.
Autodealersupplies.com sells a variety of keyboards. Whether youre are large Dealership or a small one Autodealersupplies.com carries a keyboard to accomidate it. Our most popular keyboards are portable. This allows you the ease of moving around your inventory while having your vehicle keys on hand. These keyboards hold 32-105 keys per board and are made of durable metal and masonite. Each board comes with a built in handle and hooks that have a catch so keys won't fall off. If you want to take your inventory keys home we even sell a rollable key case. This key case is made of durable soft vinyl and is waterproof and weather resistant…simply roll.. it velcros..and use the handy built in carry strap and carrying it is a breeze . You can choose from 30 or 50 key capacity depending on your needs. Along with all the portability is even designed when rolled back out to hang on the wall. With so many options Autodealersupplies.com has the supplies you need to make your business efficient along with prices that make them affordable.Visit us today at Autodealersupplies.com for even more variety.
AutoDealerSupplies.com sells Pennants and Streamers on the site. Whatever the size of your lot AutoDealerSupplies.com has the right pennant or streamer for your business. Want to show your patriotism? Patriotic streamers are available in economy plastic for short term use or heavy duty cloth for longevity. These 60 foot pennants have 24 flags hanging from heavy plastic string and can be viewed waving in the sky ( without an obstructed view) blocks away. If you want to stay with that theme but want something a little more brilliant try our metallic streamers. They can be ordered in Red Silver and blue and shimmer in the sun. If your trying to be a little creative you can even order these in your own color combo at no extra charge! Shop AutoDealerSupplies.com today and see the large array of products available to market your business.
AutoDealerSupplies.com offers a huge variety of floor mats. If you're in the automotive industry floor mats are a must. AutoDealerSupplies.com has an assortment to pick from. If you own or operate a service department we offer several choices . If you're looking for cost-effective throw away mats why not try our paper floor mats. Each mat measures 21x 17 and has a poly coating on the reverse side for protection of your floor. No matter the size of your company we offer package options from 100 in a package to 500 in a box. If you prefer adhesive floor mats we have them as well. These mats measure 24×21 and come in rolls of 175. Each mat is perforated for easy tear off. AutoDealerSupplies also carries the dispensing rack system to store and dispense adhesive floor mats. Want a happy medium on price while not compromising quality..we have that product as well. Plastic floor mats offer quality and versatility .. Plastic floor mats consist of two different types of plastic. The top layer has a slippery feel while the bottom layer has a grip and the two plastic layers are laminated together. These mats are availble in two sizes so.. your car or trucks have ample protection while serviceing them. There are so many more choices available not all can be listed. Visit AutoDealerSupplies.com today to view and purchase the right mats for your business.