Permashine Magnetic Bracket Single Kit
For any flat, vertical surface, the Single Balloon Magnetic Bracket Kit is perfect for your interior advertising needs. This non-latex, anti-sag balloon is engineered to stay shiny 24/7. This is a great decoration for any business. Just snap this into place and brighten up the interior of your business.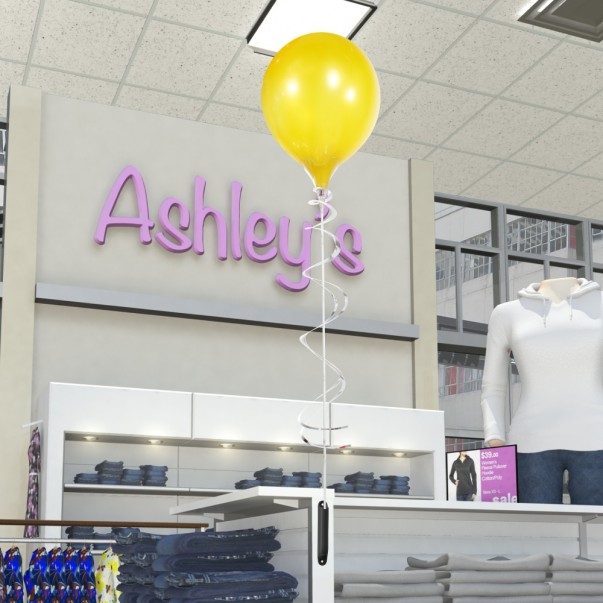 Cluster Bracket
This is the cluster bracket needed for the cluster bracket kit. If a big event is coming up and your bracket breaks then look no further than FeatherFlags.com. For only $5.95 you can fix that cluster kit and catch the attention of customers to help boost your sales.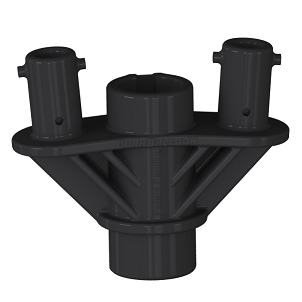 Duraballoon Ground Pole Kit
The Ground Long Pole Kit is one of the most popular kits offered and easiest to install! "Ground" means it has an included Ground Kit for mounting in landscape applications. Perfect for front line property visibility! This is a very popular kit with car dealerships who want attention to inventory but not with all the hassles and downfalls of balloons directly on vehicles. Many other industries line the edge of their properties with these kits to draw attention with the colorful swaying balloon action!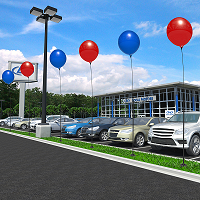 Holiday Reusable Replacement Balloons
With the holidays right around the corner, show your Christmas spirit with these holiday reusable replacement balloons. If you are looking for that perfect holiday decoration then look no further. These Helium-Free 18″ balloons are the World's Strongest Balloon! Specially engineered plastic polymers with metallic flake keep them looking shiny, brilliant, and fade-free for months to years!
http://ow.ly/yQK030lcGUJ
These are replacement balloons designed to be used with our duraballoon kits found at the link below
http://ow.ly/QvLS30lcH2y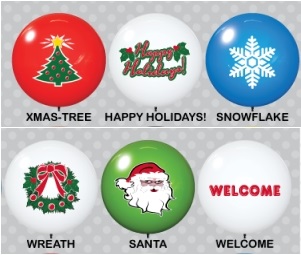 Duraballoon Car Window Clip Kit
Using specially engineered extreme strength plastic, DuraBalloon Window Clip Kits are the toughest in the industry! Simply roll your window down a couple of inches, press the window clip bracket firmly in place, then roll back up to tightly secure in the upper window channel. This will help add that little extra pop to your storefront you were looking for. This kit comes in many different colors you can choose from. Get yours today!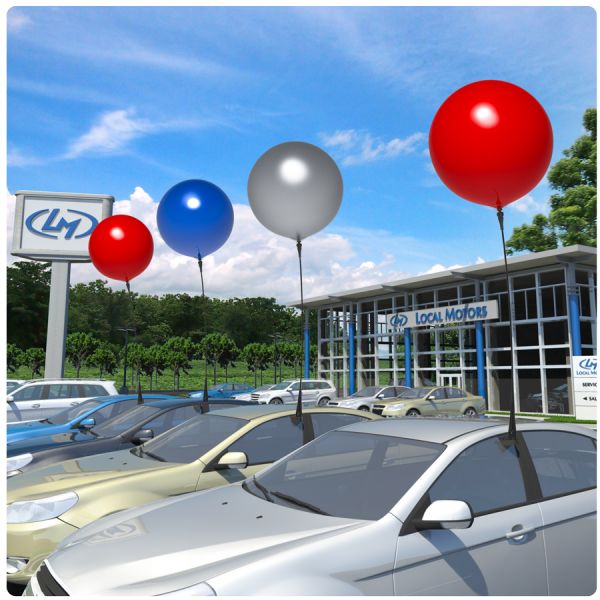 Duraballoon Banded Pole Kit
The DuraBalloon Banded Pole Kit combines our best selling DuraBalloon Long Pole Kit with 2-10″ quick-release band clamps, making it easy to attach to crash poles, fence posts, or any other application with a vertical banding surface. The lack of a ground mount makes for a sleek and seamless look. It is a residential housing industry favorite! This is a great item to add to your business to get the attention you deserve.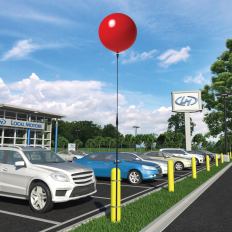 Duraballoon Light Pole Kit – 4pack
Decorate your parking lot with this 4 pack of Duraballoons, with colors of your choosing. Make your business pop with these balloons grabbing customers attention. The 4-Pack saves you money and delivers maximum visibility. Create multiple levels of balloon action up the pole if desired. This is a great option if theft is prevalent in your area. These balloons are durable and last for months making sure your business gets the attention it deserves.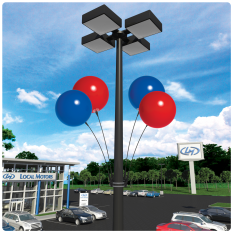 Duraballoon Weighted Base Cluster Pole Kit
The Cluster Pole Kit with the Weighted Base is a great feature! With this kit you can attract the attention of potential customers. This kit comes with five balloons of your choosing in a variety of vibrant colors. These balloons will continue to draw attention to your store or business because they stay inflated for months and can survive the harshest of weather. They have two weighted bases and can be set on grass or concrete.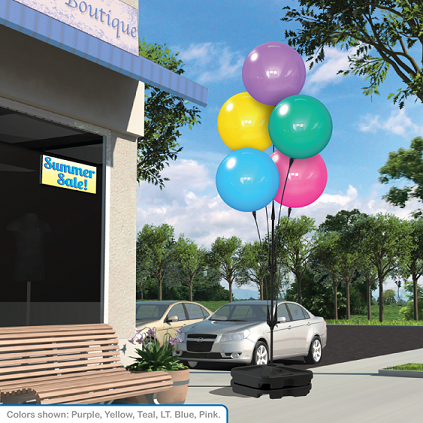 Duraballoon Mega Pole Kit With Ground Mount
Our new Mega Balloons are a great addition to your business. They stand tall and are a great eye catcher for pedestrians and possible customers that are passing your business. They come in many different vibrant colors that would be great for any occasion. If your throwing a party at your business, having a sale, or just trying to call more attention to your store front.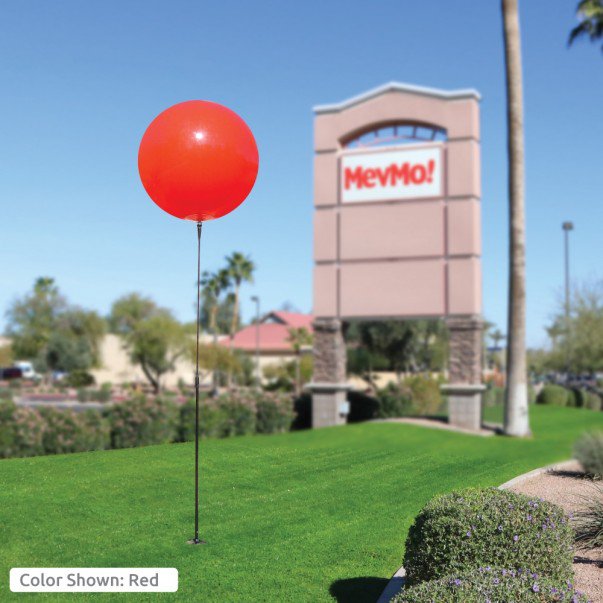 Permanent Outdoor Reusable Vinyl Balloons – 5 Cluster Kit With Ground Spike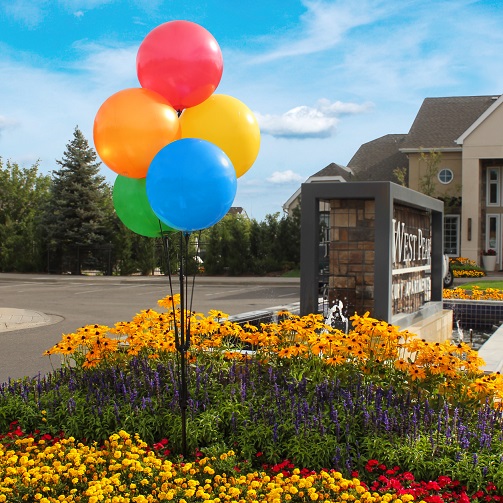 Have you ever wanted to add some color to your business? With these balloons you can add that pop of color you've always wanted. Balloons are the best decoration if your throwing a party and with these bright colors, they will grab the attention of pedestrians. Balloons are great for small storefronts, big car lots, or any size business who wants to make their business look more inviting. You can purchase them here.